Best Messaging Apps
Computer World Blog, 2 years ago
5 min

read
277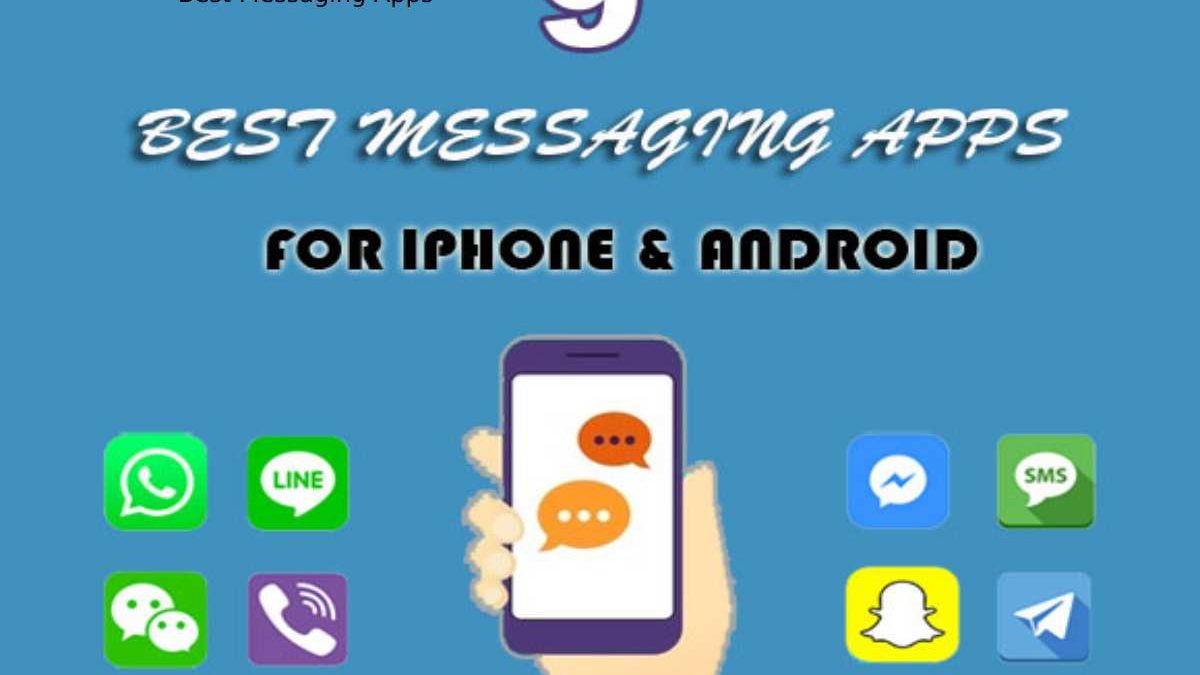 # WhatsApp
Best Messaging Apps in India WhatsApp is designed for mobile phone users to send text messages and make calls over the Internet without charging their mobile carriers. WhatsApp has established itself as one of the most used apps for this purpose in recent years, as it offers
a simple chat, group chats, free calls – even to another country – and end-to-end encryption for your security. You can instantly send videos and photos, dictate a voice message, and send PDFs, documents, spreadsheets, and slideshows within the app.
Also read: Sources Facebook Monday Clubhouselike
#Snapchat
Snapchat differs from most mobile applications because it specializes in sending multimedia messages with a particular feature: they vanish.
Messages sent from Snapchat are self-destructed seconds after all recipients see them. However, the temporary nature of Snapchat messages has made the app still popular.
Snaps can be a photo or short video and include filters, effects, and drawings. A optional " Memories " feature allows snapshots to be saved to a private storage area. Users can even create custom cartoon avatars on Snapchat to make it easy for others to recognize them.
Snapchat is accessible for iOS and Android devices also.
Also read: Best Motherboard for Intel Core i5-12600K Alder Lakeplaca Base ader lake
# LINE Mobile Messaging
It is a mobile messaging and voice calling app with social networking with gaming features that add a social entertainment aspect to messaging.
Use LINE to chat one-on-one and in a group with any of your friends anywhere. Call your friends and family as many times as you want with free voice and video calls nationally and internationally.
The LINE app includes cartoon characters quirky and cool stickers designed to make communication more fun. In this communication features are allowed also this app offers premium stickers, themes and games for a fee. In addition, LINE Out purchases let you talk to anyone, anywhere.
It is available as a desktop app for Windows and macOS and a mobile app for iOS, Android, Windows phones, and other platforms.
#Telegram Best Messaging Apps
Telegram is a cloud-based messaging service that allows you to communicate quickly and securely. It can be retrieved from all your devices at the same time. You can send messages, photos, videos and files of any kind with Telegram and organize groups of up to 5,000 people or channels to broadcast them to an unlimited audience.
Telegram specializes in messages and does not offer calls or video calls.
Telegram is available as a web app for Windows, macOS, Linux computers, Android, iOS, and Windows phones.
Also read: FiraFollower APK- Download Latest Version 2022
#Viber Best Messaging Apps
Viber encourages you to "connect for free" with its app for Windows 10, Mac, and Linux computers, and iOS, Android, and Windows phones. The app allows you to send free emails and do free calls to other Viber users on any device or net, in whichever nation.
very popular known for its accessible and easy usage  Check your phone and contacts settings and immediately enable the app. Viper offers HD quality voice calls, video calls and messages with text, photos and stickers.
Make calls to friends without Viber, too, at reduced rates, using the ViberOut add-on feature. In addition, public accounts are available to businesses.
#Google Hangouts Best Messaging Apps
Anyone with a Google account can use Google Hangouts to send messages, phone calls, or video calls to family and friends. Send one-on-one messages or start group chats for up to 100 people. Add photos, maps, emojis, stickers, and GIFs to your messages.
Turn any message into a voice or video call, or invite up to 10 friends for a group call.
Google Hangouts is available for Android and iOS devices and on the web. Get more tips and tricks about Google Hangouts.
#Voxer Best Messaging Apps
push-to-talk app because it offers live speech messages such as voicemail. The recipient, an individual or a group, can listen immediately or later.
Voxer also allows text messages and photos. In addition, it promises military-grade security and encryption and uses any Wi-Fi or cellular network worldwide.
Voxer is free for individuals and works with Android and iOS devices Apple Watch and Samsung Gear S2.
A commercial version is also available with additional features for a paid fee.
#Talkatone Best Messaging Apps
Talkatone offers free voice calls and text messages over Wi-Fi or data plans. It's available for iOS and Android devices and turns tablets without plans into phones.
The service is free, even if the recipient hasn't installed the Talkatone app, which sets it apart from other similar apps and works internationally.
#HeyTell
HeyTell is another Best Messaging Apps  that allows instant voice messaging. The app features a "Hold and Talk" button that you can click to communicate your message to any of your friends. notification will alert the recipient You don't have to sign up or create an account, and it works across different phone platforms.
The app is free, but premium in-app fees for advanced features like ringtones and a voice changer.
HeyTell is available for iOS devices, Android and Windows phones, and Apple Watch.
Also read: How to Lock and Hide Apps in Redmi Open hidden apps in Redmi
#Silent Phone
Silent Phone offers global encrypted voice, video and messaging.  calls and messages between silent phone users is  encrypted from start to end , it includes Android, IOS and blackphone .
Silent Phone supports one-on-one video chat, multi-party voice conferences for up to six participants, and voice notes. The built-in "Record" feature allows you to set a self-destruct time for your text messages, from one minute to three months.
Related posts