How To Play SportyBet and Win Everyday
Computer World Blog, 1 year ago
3 min

read
147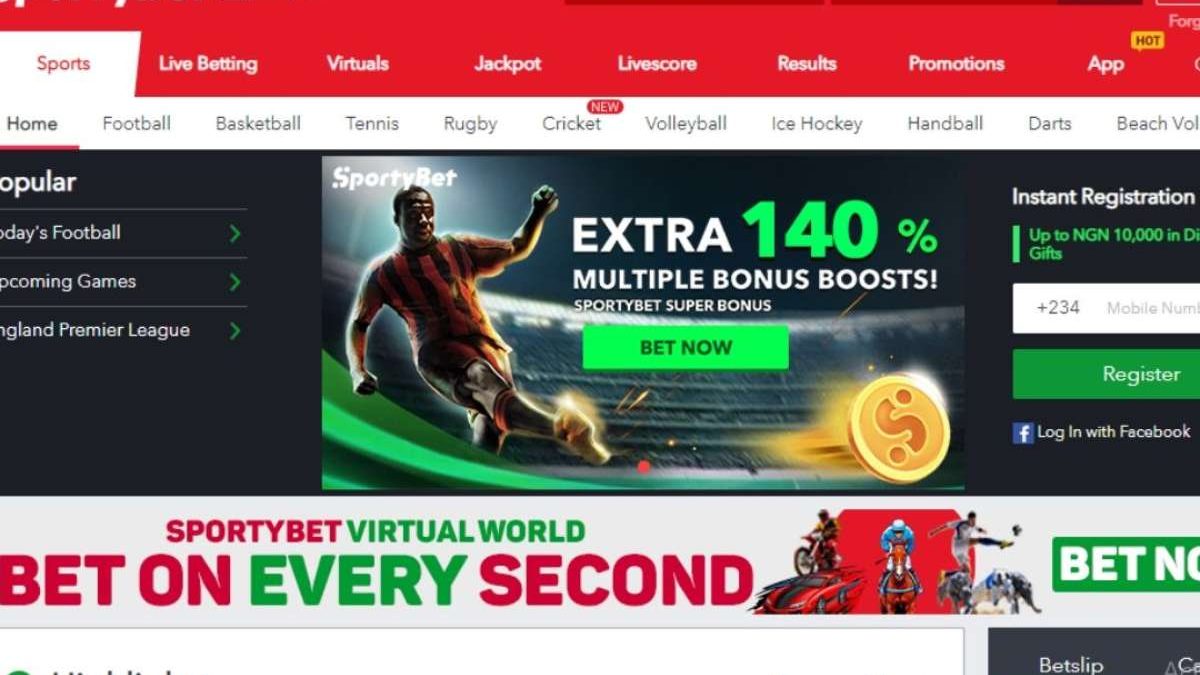 SportyBet
Introduction
I'll give you some pointers on how to do that shortly, but first, let me walk you through the basic steps of playing Sportybet.
How To Play SportyBet
Access your account by visiting sportybet.com using the browser on your laptop or mobile phone and entering your SportyBet login.
Next, select the "Sports" tab.
Select the "popular" tab events section to view all recommended events such as "English Premier League," "Todays Football," and so on.
To view pre-match games, go to the "Highlights" section.
Select the events in which you want to participate and make your predictions by clicking on the available odds.
The selections will be added to the bet slip immediately, and you can double-check them by clicking "view bet slip."
Place your stake and wager. It should be noted that the minimum and maximum amounts are 100 and 2,000,000.
After that, confirm your bet and await the confirmation message. You will receive a message indicating whether or not your bet was successful.
Let me now tell you what you need to do to win on Sportybet every time.
Also read: Sources Facebook Monday Clubhouselike
Choose high odds and few events
Only the brave should attempt this. Especially when you know that the team you support will normally shred your tickets 15 minutes into the game.
However, there are ways to calculate this by outlining up to 15 games in which the underdog has a good chance of beating the favourite.
Then, prioritise those whose league is extremely volatile (EPL, La Liga).
Reduce it until you have three games, then bet on them.
Don't be concerned; this betting strategy produces more wins for punters than safe odds on many events.
Using the flexibet option (cut 1 game)
This is a one-of-a-kind option available only to Sportybet customers.
It is the availability of multiple betting options that allows you to win even if one event reduces your bet. It only accepts multiple bets.
This feature comes with a cost: the inability to cash out in the middle of a game in order to be a spoiler.
You must see all of the games through to the end.
Also read: Geo FS Install, Uninstall, and Best Aircraft to Fly
Sticking to safe odds
This is the safest way to win on Sportybet, and it is here that Betting Prediction apps come in handy, as they typically provide these odd tips.
Safe odd decimals, which are mostly 1.12, 1.09, 1.21, and any other odd decimal less than 1.40, can be found in various leagues and markets. They are regarded as safe bets because they have a high probability of success.
They are available on goal-scoring markets, win/draw/lose markets, and so on.
Furthermore, knowing the forms and classes of a large number of teams increases your chances of winning.
This will allow you to account for the possibility of an upset while staking.
At the end of the day, it is still gambling, which means there is no 100% certainty.
It's now up to you to figure out how to play SportyBet.
Related posts