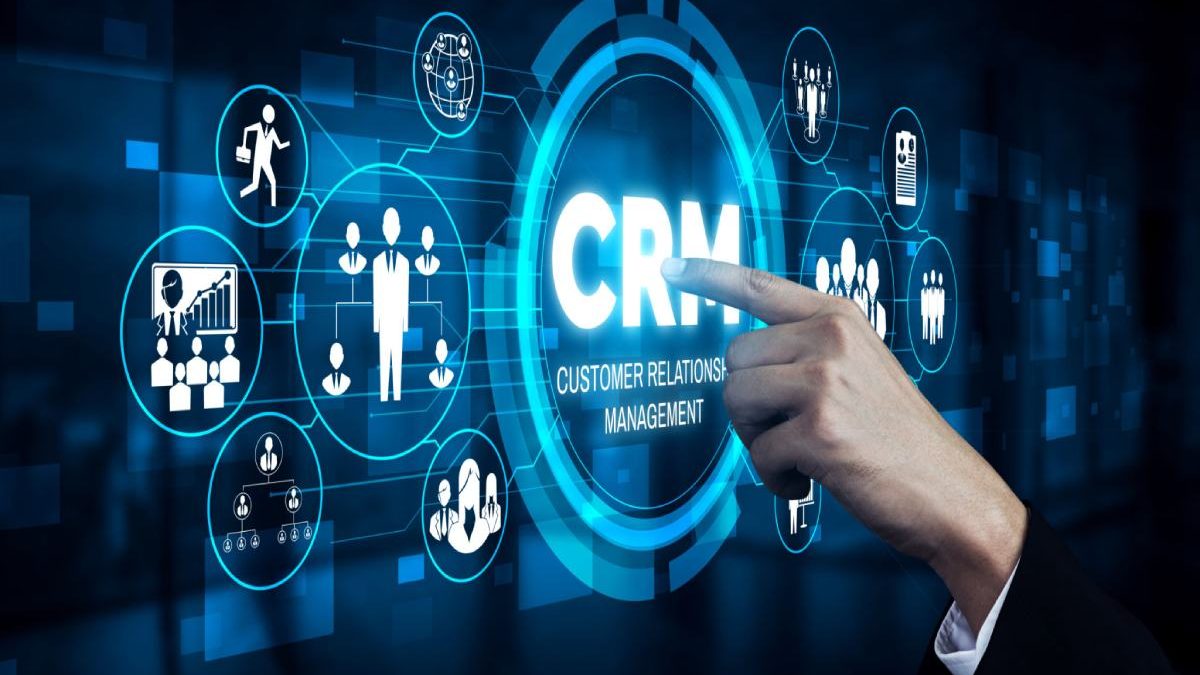 Customer relationship management (CRM) comes from the English Customer Relationship Management. It is a tool to manage and coordinate the interactions between a company and its customers. Collect enough information to get to know customers and leads in-depth and promote sales growth.
The term CRM is often used to define the business strategy designed to strengthen customer relationships over a long time. Still, it is also used to name the software used to keep track of contacts, provide customer service, generate reports, follow users and provide customer service at every stage of the sales funnel.
Why is customer relationship management relevant?
We live in the age of consumers, so giving them more than they expect will provide your business with a considerable advantage. However, to attract and satisfy them, it is necessary to know them and decipher their needs and desires. This is where the CRM comes into play. Which will help you store, organize and analyze all the information you get from them.
Having a close bond with your customers is a trustworthy source of opportunity for a successful business. For this goal, more and more corporations are implementing a CRM system to communicate actively and assertively with their users.
ALSO READ : WHAT IS DOMASTIC TECHNOLOGY
5 Benefits of Efficient Customer Relationship Management
Satisfy the customer. By concentrating on all the channels of interaction with your brand and creating a history of each of your consumers in a CRM, you will be able to provide personalized customer service in real-time.
Increase earnings. A CRM system recovers customer retention rates, resulting in 25% to 85% profit growth.
Save time. The client management software will automate administrative and repetitive tasks, such as registering names, emails, telephone numbers, social network profiles, and other data, saving time.
Accessibility for your team.Hosting a CRM in the cloud allows your staff to access it, through the internet, from any place, time, or device.
Optimize your resources.The excellent relationship between cost and benefit of a CRM is evident since it speeds up and simplifies the sales, service, and customer service processes; As a result, expenses are reduced, and productivity is increased.
Seven Practices to Optimize Customer Relationship Management
Prioritize potential customers.
Implement CRM software
By launching a CRM within your company, you will be able to have all the information of your potential clients in one place, which will facilitate its organization. In addition, you will obtain an intelligent database that your collaborators can access at any time from the device of their choice. Investing hours in administrative tasks of customer service translates into poor performance; instead, customer relationship management software simplifies the process.
Train your staff
similarly it is crucial that your sales team and any collaborators who have access to the CRM know each of the manager's functions that they will use. It is useless to have the ideal software for your organization if it is not ok to use due to lack of training; That's why you have to spend time preparing your staff and explaining the benefits and mission of CRM.
See what works with your customers
Meanwhile A customer relationship management software allows you to overview all areas of your company to identify the actions that generate the best results quickly. Reproduce and streamline these operations to make your business more profitable and achieve a faster and safer return on your investment.
Segment your customers
However Not all clientele are the same or have the same preferences. For your marketing strategies to be successful, it is essential to segment your customer base to know the groups that make it up according to their age, location, tastes, size of their organization, stage in the sales cycle, and other relevant characteristics.
Design marketing strategies
The CRM will generate personalized and detailed reports of all the data it manages. Which will help you measure the performance of your business and plan new marketing strategies. But  It has a powerful function: artificial intelligence, through which you will be able to boost your performance and profits.
Make sales forecasts
Based on the data obtained in your CRM and the experience of your sales team, you will be able to predict the comportment of your buyers and distinguish leads from those who are not. Although the forecast will be an approximation, it will still be instrumental in knowing ​​your results.
Prioritize potential customers
Target them with your most significant efforts once you've identified your repeat customers (including your brand ambassadors) and leads. This will benefit you more than spending time with those who have not shown enough interest in your products or services.
Five Customer Relationship Management tools
Relationship Microsoft Dynamics 365 Sales
Hub Spot CRM
However HubSpot's CRM software is free and available in Spanish. It is responsible for organizing the information of your customers, suppliers, and other contacts of your company. Furthermore, it will allow you to nurture the association with your customers in real-time through the different communication channels: chats, email, calls, social networks, etc.
You can access it from your mobile, get analysis and reports and see where your leads are in the sales cycle to achieve practical conversions. It is perfect for boosting the growth of your business. For more advanced functions, it has plans: Starter, Pro, and Enterprise.
ZohoCRM
However One of the most popular software is Zoho. It helps you manage your contacts, processes, sales area, analysis, performance, and other functions to increase your sales opportunities. It has a simple interface to use and configure. In addition, it offers a free period of fifteen days, after which it is necessary to purchase one of its payment plans.
Monday CRM
However Monday's CRM tool is complete to manage your company's contacts easily. But it is responsible for managing the different communication channels, workflows, reports, monitoring of interactions, etc. It has specialized versions in the health, financial, real estate, technological sectors, NGOs, construction companies, and small businesses. To access your CRM, it is necessary to hire a payment plan.
Fresh desk
However Fresh desk's CRM system is designe to serve your customers promptly across multiple channels. It provides personalized reports, allows you to create a knowledge base, and unifies the data to give an excellent follow-up to your leads in the long term. Positively improve the workflow of your sales and customer service teams. It offers a during 21-day free trial.
Microsoft Dynamics 365 Sales
However Formerly known as Microsoft Dynamics CRM, this program is an excellent solution for managing contacts, coordinating relationships with buyers, and automating customer service and sales processes. It supports all types of trades and offers a during  30-day free trial and four different payment plans.
Now that you know the functionalities and advantages of CRM software, we are sure that you will not hesitate. To introduce it to your company to ensure a fruitful and lasting relationship with your clients. Remember the importance of identifying your leads and creating strategies that facilitate their journey through the sales cycle. Maximize your level of attraction, interaction, conversion, and loyalty with a CRM.
Related posts