Tips to Write a Technical Resume
Computer World Blog, 1 year ago
4 min

read
238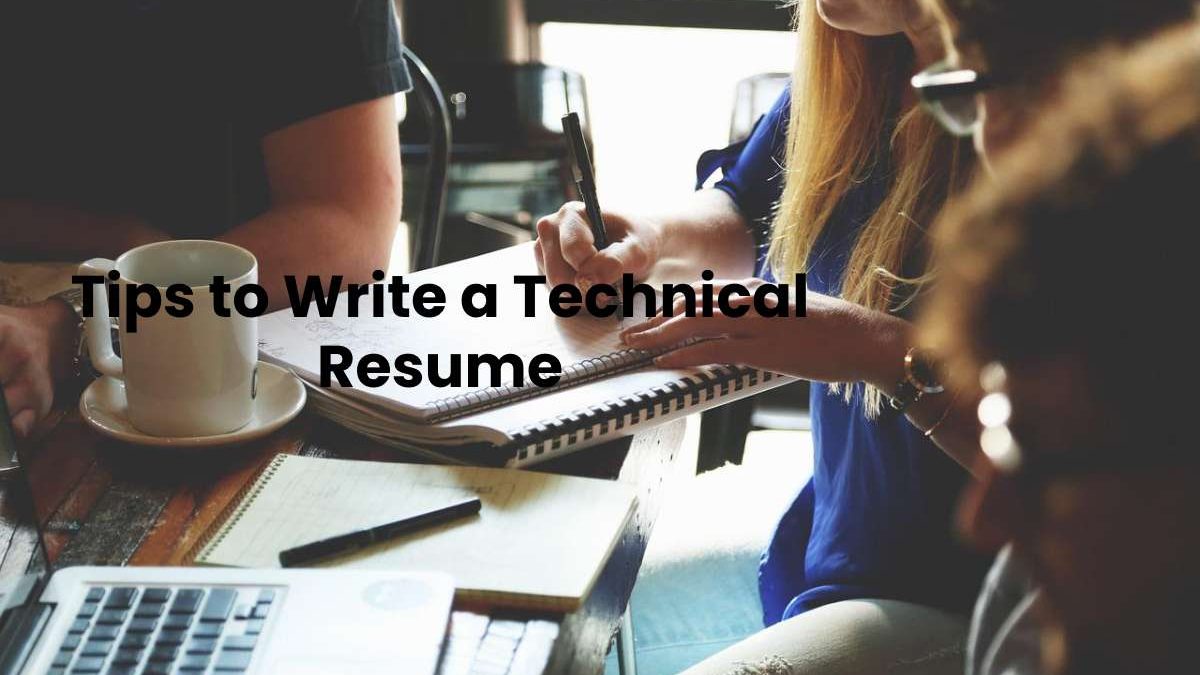 Write a Technical Resume
Are you applying for a new job? Highlighting your technical skills could be the best way to ensure you stand out. So, get started on writing a strong technical resume. If you are wondering how to draft a technical resume, don't worry, this guide will walk you through the tips and formats to write a technical resume.
You can always contact a professional technical resume writer if you find it daunting to create a resume. They will help you draft a strong resume. Continue reading to learn how to write a technical resume and get some additional tips.
Format of a technical resume
The format of a technical resume includes a career summary, work experience, and relevant skills. You must give equal importance to all three categories. A resume that is drafted with neat and proper information in all these categories will go a long way in helping you get shortlisted.
Summary
A summary is critical because, after your name, it is the first thing the hiring manager will notice. It is often written in the top row. Since the recruiters hardly spend a few seconds on the resume, your technical resume summary will tell people who you are.
Do not overload the resume with adjectives that make little to no sense. Instead, keep the summary intact, clear, and to the point. It is crucial to draft the summary tailored to the job you are applying for.
Work Experience
The next critical column is your work experience. It is good if you have a lot of credible and important experience. You can include them all in the resume, showing how much you can contribute to the company. However, if you do not have much experience, you should not leave it blank. Or worse, not overcrowd it with unnecessary details.
You can mention your job role and follow a descending order of listing your experiences. It is good to have enough space to write about the job in a line or two. Here, you can explain how valuable you were to the team.
Say your achievements with numbers
As we have already discussed, a resume is like a headline that hints at your body of work. So it is essential that your headline stands out. When you add your experience, skills, and unique ideas you could bring to the table, you will be presenting the best version of yourself. However, the resume might become too texty. This is where you could use the help of numbers.
When you talk about your experience, you can explain the kind of impact you created with numbers. Like increased sales by 10%. This will immediately catch the recruiter's eye, highlighting your efficiency.
It is like a two-way benefit. While you could leverage the data to create an impression, hiring managers can quickly sort out the resumes.
Common keywords you could use in your technical resume
Updates
Network
Maintain
Fix
Authentication
Customer satisfaction
Work Flow
Education and skills
The way you present your education and skills varies depending on the job position you are applying for. For example, say you are not a recent graduate with several years of experience. In that case, you can avoid the marks, GPA, and other minute details like clubs and college achievements. On the other hand, if you think those will increase your chances of getting hired, you can absolutely add them. Else, it is best to leave it out and mention the course and college details alone.
In terms of skills, you should include computer skills like coding, databases, computer languages you know of, and other details. In addition to that, you can also include soft skills like team management and communication.
Tips
You can always use jargon in your resume, as it is common within your related field.
When you draft a resume, always use the right words. If you are well-versed in Java, say you are proficient in Java. If you only know the basics, say you are familiar with Java. Never mix up the terms 'proficient in and familiar with.'
Whenever you write a technical resume, it is best if you could draft a technical cover letter. Cover letters show you are sincere about the job application.
In case you do not have a lot of experience, you should remember that it is better to talk about the experiences in a detailed manner instead of stuffing it with all irrelevant experiences like part-time summer jobs.
Keep the resume error-free
Wrapping Up
When you submit your resume, it is vital to include all these aspects. Whether you are a fresher or an experienced individual, how you draft the resume will matter. This doesn't mean you exaggerate or include false information. Instead, it would help if you highlighted the aspects in the resume which will impress the recruiter. If you are struggling to draft a technical resume, remember that you can always contact a technical resume writer for professional guidance.
Related posts