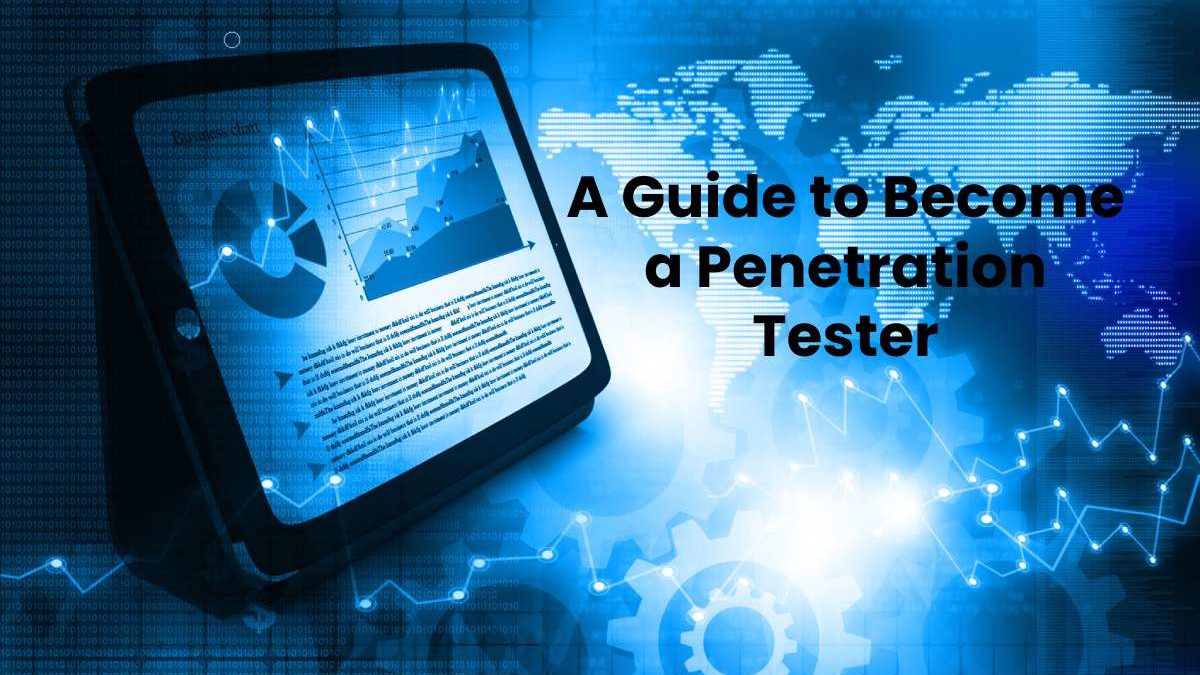 A Guide to Become a Penetration Tester
Pen testers, also known as penetration testers, simulate cyberattacks on a company's computer systems and networks. These allowed tests assist in identifying Cybersecurity flaws and vulnerabilities before hostile hackers may exploit them.
A career as a pen tester generally starts with an entry-level cybersecurity role. In this article, you will know about what penetration testers do, the important skills to get started, and how to make a career in this field.
What is a Pen tester?
Penetration testing, also known as pen-testing and ethical hacking, is the technique of acquiring information ethically. A pen tester is an ethical hacker employed by a company to find and repair security flaws and deficiencies affecting its computerized resources and PC organizations. In other words, what does a penetration tester do is sneak into an organization's data by gaining access to its security system.
How to become a Penetration Tester
A penetration tester's job is not simple; to flourish in the area, good penetration testing training is required. It is possible to attain more ease with time, consistency, and continuous practice, and once you have the expertise, you will gradually begin to enjoy hacking. There has been a discussion on how to become a pen tester, so the approach is to take training from reputable centers and start practicing every day on your ambition to become a penetration tester.
How to start penetration testing?
To become a pen tester, here is some in-depth understanding for them. Pen testing for beginners include:
Knowledge about pen testing
Starting to practice as a pen tester will not make you one; you must first understand what pen testing is and what a pen tester performs. Knowing pen-testing and gaining some expertise about it will assist you in eventually becoming an expert.
Scripting
A pen tester should be able to script; it is not required to be a scripting specialist, but having a strong understanding of the hacking course will undoubtedly aid you in constructing your tools.
Performing
After learning to script, it is vital to first learn about permissions, which includes understanding how harmful they can be and how to cope with them. Then you're all set to work as a tester for a reputable organization.
If you want to be a part of this fulfilling career prospect, check out the Great Learning cyber security course online, learn from industry experts as you understand networks, respond to safety incidents in virtual lab surroundings, and in-demand skills. Virtual discussion forums to clear your doubts, Career assistance from industry experts. Learn at your own pace and finish with a globally recognized credential for your resume.
Importance of penetration testing skills
Putting innovative implementation to the test
Going through a penetration test on innovations before they go into development saves time and money as it's easier to address the flaws and vulnerabilities before the application officially launches.
Penetration testing security analysis
A penetration tester can bargain a structure without effectively informing anybody about it; this might be exhibited as an inability to effectively train personnel on necessary security checks.
Ensures safety
Pen testing gives security to the firm and prevents it from being a victim of unethical hackers and paying a big sum of money. What penetration testers do is protect the firm ahead of time so that it does not suffer any losses.
Penetration testing skills
To become a compelling pen tester, it is necessary to have a plethora of competencies that will benefit him throughout his life. Individuals will be able to attain their goal in a short time if they meet the penetration testing standards.
Expressions
Regular expressions are the most effective way of coordinating examples. Understanding standard expressions can be very valuable for a pen tester as it allows us to perform tasks such as text substitution, data splitting, data grouping, etc.
Internet basics
People use the internet in their everyday lives, thus they must be aware of how to set up a VPN, register a domain, and a plethora of other advanced internet skills.
Keeping information up to date
The pen tester must know what is going on in the world. By staying up to date on social media sites such as Twitter and Facebook. Staying updated and upgraded in this platform will provide present knowledge about society and the world.
What do Penetration Testers do?
Pen testers are generally responsible for threat modeling, security assessments, and ethical hacking of networks, systems, and web-based applications. In particular, assurance validation entails some of the following tasks:
To locate information leaks, gather and evaluate Open Source Intelligence (OSINT).
Provide subject matter knowledge concentrating on offensive security testing activities and working on testing defensive systems inside a business.
Conduct evaluations on a wide range of technologies and implementations using both automated and manual tools and methodologies.
Create scripts, tools, and procedures to help improve testing procedures.
Assist in the scoping of potential engagements, guiding arrangements from the beginning to the end of execution and rectification.
Perform social engineering activities as well as physical penetration testing.
Examine wired and wireless networks for security flaws.
Analyze assessment data to uncover findings and generate a comprehensive analytic perspective of the system in its operating context.
Determine the underlying cause of technical and non-technical results.
Create an Assessment Report that details results and suggests viable countermeasures.
Keep track of results that appear in several evaluations and discuss them.
When the evaluations are done, convey the methodologies used, the findings, and the analytics.
Provide technical assistance to ISOs in resolving assessment findings.
Assist with thorough incident response and forensic investigation of compromised systems by providing technical help in network exploitation and evading strategies.
Conclusion
Penetration is a fantastic career path to choose because there will be many opportunities for them in the future. Giving a competitive salary is one of the most exciting careers to pursue as it pays to breach the data ethically. To flourish in the profession, you only need to be consistent, and you will be performing the coolest work. With the assistance of penetration testing tools, you can do the task quickly and efficiently.
You should practice the work so that you can deliver 100 percent accurate results with no unethical work. It is vital to perform the assignment with extreme consideration and be unpretentious in doing so, i.e., not accessing someone's data without consent and utilizing it in some immoral activity to damage people's sentiments and profit from it.
So, have you decided to become a penetration tester? Explore the Cyber Security Free Course to help you gain skills to secure your network, create safe infrastructures, secure electronic devices and learn how to stop hackers.
Related posts