Web3 Marketing Agencies
Computer World Blog, 7 months ago
3 min

read
143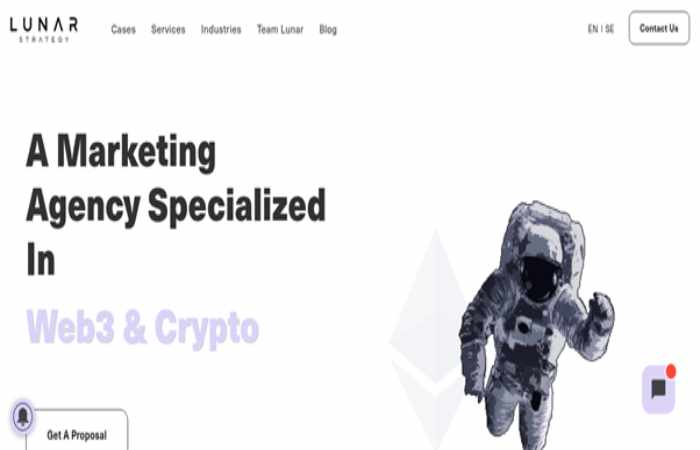 Web3 marketing agencies have a proven track record of success in helping businesses grow with the new wave of digital technology that is sweeping the world. They know how to use web3's unique benefits to increase brand awareness, boost growth, and position their clients as leaders in their niches.
The best web3 marketing agency uses a range of services to power their client's campaigns. These include Paid Ads, SEO, PR, Influencer Marketing, and Community Management. They are experts in all of these strategies and can help you reach the right audiences with your campaign.
Kryptonite is a crypto-focused digital marketing agency that has worked with several well-known companies. Their team has a combined experience of over 5 years in the industry, which gives them a unique bird's eye view of what works and what doesn't.
They specialize in web3 marketing, crypto PR, and whitelist booster services for crypto projects. They also offer SEO and paid advertising to increase visibility on Google, Facebook, Twitter, and other social media channels.
Crowdcreate is an excellent choice for your Web3 marketing needs. They have a team of highly experienced growth marketers who can provide the strategies and secrets that you need to grow your business. They've helped a number of major tech brands grow their communities and raise more investor funds with their Web3 marketing and strategy consulting services.
Single Grain is another great option for your Web3 marketing needs. They have extensive expertise in the NFT space and can implement profitable campaigns that increase your ROI. They can also help you build communities and create a buzz around your NFT.
They have a team of NFT and blockchain marketing specialists who can help you get the most out of your campaign. They also have a range of services that can be customized to suit your needs, including community building, SEO, and PPC.
Lunar Strategy is an elite marketing agency that has extensive experience in the crypto and blockchain space. They have helped clients like MetaMask and eToro launch ICOs, STOs, and other crypto projects. They have also helped other tech companies like Star Atlas and The Sandbox to develop their branding, monetization, and Web3 marketing strategies.
The agency is also Google Partner. They can help you gain more visibility on Google with their crypto ads and other marketing strategies that promote cryptocurrencies and blockchain projects.
Ninja Promo is an expert in the Web3 space, providing services such as community marketing, full-stack blockchain development, video production, and brand consulting. They are also experienced in working with both crypto and NFT projects, and they understand the challenges that come along with launching a project.
Investing in your website and creating a strong, active community is crucial for any brand's success in the web3. The right marketing strategies can help you attract new users, investors, and increase brand awareness and authority.
The key to success in any marketing campaign is finding a good partner that can execute a strategic plan for your project. This means that they need to have an understanding of your target market, as well as a proven track record in generating high returns on ad spend. They can also provide insights into the best platforms for your project and the types of content that will work best for you.
Related posts