Benefits of Having a Mobile App for Your Business
Computer World Blog, 7 months ago
5 min

read
188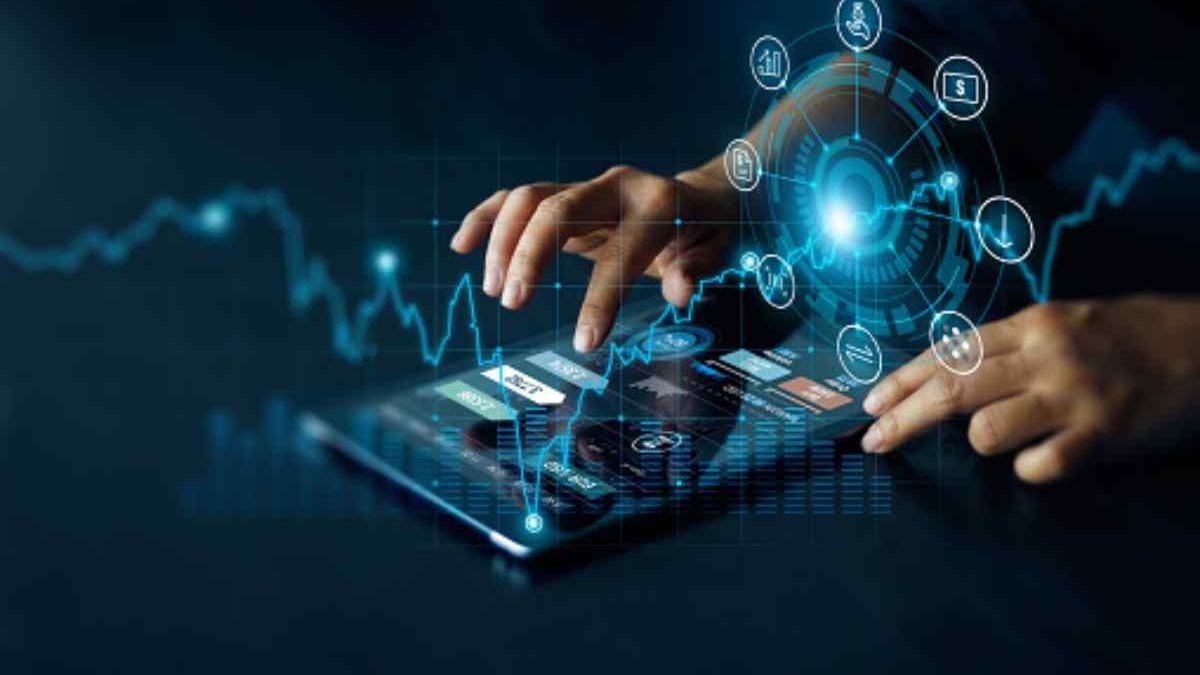 Mobile App
The time when only major businesses or organizations could afford mobile apps has long since passed. Creating a professional app for your company is simpler and less expensive than before. Apps are a fantastic tool for improving connections with current and new clients. Do not panic if you are thinking about developing an app for your organization but are not sure if it is the best course of action.
You can start the development process as soon as you have a specific idea of your app's goals. This article will walk you through the numerous benefits that a fantastic mobile app provides for users.
Top Benefits of Developing a Mobile Application for Your Business
Creating a unique mobile application not only keeps your company current and at the forefront of emerging technologies. Yet they also support fostering brand adherence and strengthening customer bonds.
Here are a few reasons your business needs a customized mobile application, whether you are planning to develop a new one or want to update your existing one.
1.     Builds Brand Awareness
Mobile apps for businesses can increase brand awareness with other marketing strategies. Having a mobile application is much better in this aspect.
A mobile app puts your company's brand front and center on the screens of customers' mobile devices. In contrast, traditional awareness advertising campaigns frequently struggle to maintain your brand top-of-mind with consumers. However, a public relations agency using a mobile application does not need to face the same issues.
Once a person downloads your app onto their device, you can be sure that they will contact your brand several times per day, especially if you include built-in features that make it possible to interact with consumers often.
2.     Provides More Customer Value
Business is all about getting what you give. Remember that convenience is reciprocal. You provide a product, and the market opens its purse in response to its desire, right?
Perhaps you have discussed the ideal strategy for getting more consumers to open their wallets with you and your staff. To improve sales, you want to enhance client interaction and give them a degree of value that they will not find elsewhere.
Establishing a loyalty program within your app is one method to achieve this. It would operate as follows: The more your customers engage with your brand and product, the more points they accumulate and can redeem for fantastic savings on the goods they already know they desire.
3.     Increases Customer Engagement
There are numerous strategies to get more customers involved with your company. Although social media and email marketing are tried-and-true strategies, push notifications are more immediate and personalized.
You can plan a push notification to ping your clients' devices whenever your company offers a special mobile app offer that they will enjoy. When a consumer makes an in-app purchase of your goods and services, you can also set up an automation that prompts them to leave reviews or give ratings.
Having an app for your company also gives you a chance to give users a more managed and comprehensive brand experience. Technically, a company website already places your brand in front of your users, but it is too simple for them to become sidetracked by the several other tabs they have open.
On the other hand, because consumers can only view one app at once when using a mobile device, mobile applications allow you to support distraction-free browsing.
4.     Better Customer Service
We can all agree that providing excellent customer service is essential for a company's success. One of the most crucial components of excellent customer service is promptly responding to customer inquiries.
Your company should be able to offer a variety of helpful customer service features, like in-app messaging, call, and call-back buttons, simple directions to your stores, RSVP capabilities, and of course, customer feedback options, with the help of the correct mobile app development.
In addition, mobile applications allow your company a new location to host a FAQ for both present and potential clients considering purchasing your items or participating in your promotions.
5.     Enhances Your Services and/ or Products
The ability for everyone, from large corporations to mom-and-pop shops, to instantly use website analytic data on their clients was one aspect of the rise of online commerce that was so revolutionary.
The same applies to businesses of all sizes, which may employ mobile applications to gather additional customer information. For instance, you can access a user's location with a mobile app if they accept location sharing with your app, which is not possible with a simple website.
You can examine behavioral data, such as what users search for most frequently, which FAQs they consume most frequently, and how long they spend on various pages within the app, in addition to the feedback users normally provide for you on the application (complaints, comments, reviews).
If all of this data is properly examined, it can yield insights that can be used to improve user experience (UX), plan advertising campaigns, and develop better products.
6.     Boosts Revenues
You can use push alerts to inform users of local promotions and have them only take effect when they are close to your store. These and other targeted marketing tactics help increase foot traffic, boosting sales.
In contrast to websites, apps give your company more freedom to design more immersive and seamless shopping experiences, including everything from product discovery to safe, simple payments. More people are willing to shop when the entry barriers are fewer.
Bottom Line
The fact that money follows the customer wherever they go is one of the reasons why both large and small firms once did everything in their power to open up shops in malls and other busy areas. Online retailers, however, ensured that the heyday of malls is and has been waning for a time. Mobile apps, however, are currently upending e-commerce websites as the cycle repeats.
Even without the additional consideration that many of your rivals are already investing time and resources in creating their mobile applications, it is worthwhile to think about the possible advantages a mobile app could have for your business. Investing in these apps paves the path for happy customers and improved brand experiences.
Related posts